Welcome to Calini LawnCare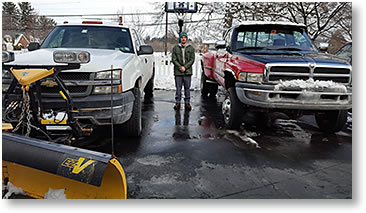 Michael CaliniThe summer season is a time of fun and leisure, but it is also a time of work. As soon as the weather turns warm, the grass starts growing and that means lots of lawn maintenance, weeding and landscaping. If you would rather spend your time enjoying your family and lounging in the sun, you might want to consider hiring Calini LawnCare.
Our lawn care service can free you from the drudgery of landscaping and home maintenance. A good lawn service will be able to take care of weeding and feeding your lawn, trimming it to the proper height and making the exterior of your home look its best.
Not all lawn service companies are the same, however, and it is important to choose the right firm. There are a number of things you need to look at when hiring a lawn service company, including...
Does the company take special precautions for children and pets?
Which services are included in the standard package and which cost extra?
How often is service provided?
Can you request more frequent service if the grass grows more quickly than expected?
Can the service be customized to your needs?
What kind of reputation does the company have?
It is important to ask these questions before contracting with any lawn care or landscaping service. Knowing exactly what is and is not included and what kind of service you can expect will help you get the most for your money and let you keep your lawn looking great all season long.
Once you get your answers, we're confident you will choose Calini LawnCare because "care" is built-in our name! Please call or contact us today!